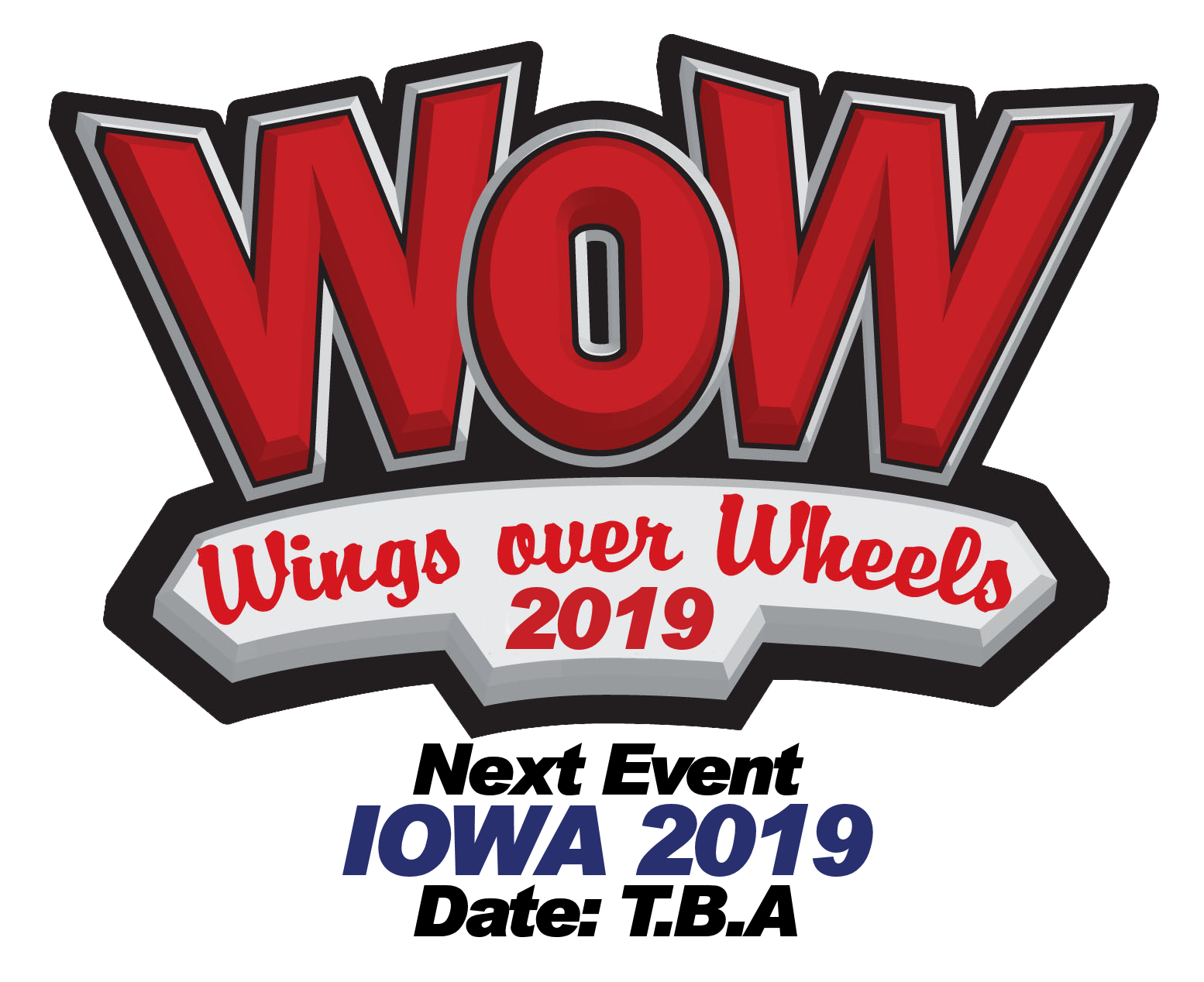 Wings Over Wheels is happy to announce we will be hosting an event in Iowa in 2019. Details of the event will be posted in the next few weeks. The airport has been locked in but we are working on the dates. As of 11/28, the event will be held in either the second weekend in July or the second weekend in August.
Photos of the 2018 event will be posted shortly. If you have any pictures you would like the share, please send them to info@wowflyin.com
Wings over Wheels is a family-friendly, fun-filled event showcasing aircraft and show cars with amazing craftsmanship, innovative designs, and creative concepts. The event is open to the public and provides the opportunity for young and old to see amazing planes, view classic autos, and talk with their owners.
Questions or comments? Email us at info@wowflyin.com